THE MING TSUANG LIFETIME ACHIEVEMENT AWARD
The Lifetime Achievement Award is awarded each year by the ISPG to a scientist(s) who made a major contribution to the advancement of the field of Psychiatric Genetics.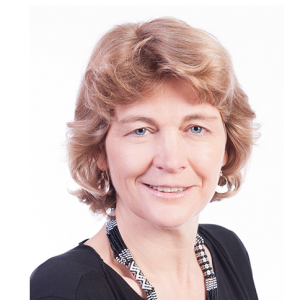 Naomi Wray, Ph.D
Naomi Wray is Professor at the University of Queensland, Brisbane, Australia. She is an Australian National Health and Medical Research Council Leadership Fellow, a Fellow of the Australian Academy of Science, and a Fellow of the Australian Academy of Health & Medical Sciences. Her first career was in livestock genetics (where the theory and power of polygenicity is demonstrable) has shaped her understanding of polygenicity of common disease. Now her research group focuses on development and application on new statistical methods to genetic and genomic data. She plays an active role in the Psychiatric Genomics Consortium and has led some key papers. She is an international editorial advisor for JAMA Psychiatry, and on the editorial board of Neuron. She was elected to the board of ISPG in 2017 and in that capacity helped establish the Diversity plenary session at the annual conference and also the ISPG IDEA (Inclusion, Diversity, Equity, Access) committee. She was elected as secretary of ISPG in 2020.
---
THEODORE REICH YOUNG INVESTIGATOR AWARD
Theodore (Ted) Reich (1938 – 2003) was the first President of ISPG and was both an outstanding researcher and mentor to young scientists. The award is made for published work on psychiatric genetics that is of exceptional merit to candidates who are 40 years or younger in the year of their nomination.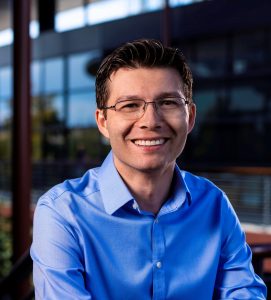 Sergiu Pasca, M.D.
Sergiu Pasca, MD is an Associate Professor of Psychiatry and Behavioral Sciences at Stanford University and the Bonnie Uytengsu and Family founding Director of Stanford Brain Organogenesis. He is also a CZI Ben Barres Investigator and a NYSCF Robertson Investigator. A physician by training, Dr Pasca is interested in understanding the rules governing brain assembly and the mechanisms of disease. Dr Pasca developed some of the initial in-a-dish models of disease by deriving neurons from skin cells taken from patients with genetic neurodevelopmental disorders. His laboratory at Stanford introduced the use of instructive signals for reproducibly deriving from stem cells self-organizing 3D cellular structures named brain region-specific spheroids or organoids. Dr Pasca also pioneered a modular system to integrate 3D brain region-specific organoids and study migration and neural circuit formation in functional preparations known as assembloids. His laboratory has applied these models to gain novel insights into human physiology, evolution and disease mechanisms, and supported researchers around the world in learning and implementing these techniques.
Dr Pasca is a well regarded teacher and was named a Visionary in Medicine and Science by the New York Times. He is the recipient of the 2018 Vilcek Award for Creative Biomedical Promise (shared with Feng Zhang and Polina Anikeva), the NIMH's BRAINS Award (2015), the A.E. Bennett Award in Biological Psychiatry (2018), the Folch-Pi Neurochemistry Award (2017), the Günter Blobel Early Career Award for Cell Biology (2018), the Daniel E. Efron Award (2018), the Judson Daland Award from the American Philosophical Society (2021), the Joseph Altman Award in Developmental Neuroscience (2021) and the IBRO-Kemali International Prize in Neuroscience (2022). 
---
GERSHON PAPER OF THE YEAR AWARD
In honor of Dr. Elliot Gershon, the International Society of Psychiatric Genetics presents the Gershon Paper of the Year Award to a recipient who has been published in the past year (June 2019 to present) in the psychiatric genetics field.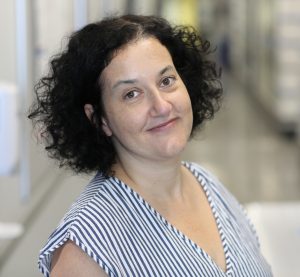 Orna Issler, Ph.D.
"Sex- Specific Role for the Long Non-coding RNA LINC00473 in Depression." 
Dr. Orna Issler studied for her bachelor's degree in psychology and biology at Tel- Aviv University in Israel. Next, she performed her graduate research work in the laboratory of Dr. Alon Chen at the Weizmann Institute of Science in Israel. There, she elucidated a role for microRNA in controlling serotonergic activity, anxiety, and depression. Following her continued interest in the epigenetics of depression, she joined the laboratory of Dr. Eric Nestler at Icahn School of Medicine at Mount Sinai in NYC. With Dr. Nestler, she established that long noncoding RNA (lncRNA) are key sex-specific regulators of depression. Her studies highlighted key lncRNAs that mediate depression susceptibility or resilience in females. These findings were accomplished by integrating translationally relevant mouse models, advanced in vitro tools, genome-wide molecular assays, and bioinformatics approaches. Dr. Issler won multiple awards for her research, including, basic research award from the Israeli Society for Biological Psychiatry, the Israeli woman in STEM post-doc award, the NARSAD Young Investigator award, and the Leon-Levy fellowship.
---
RICHARD TODD AWARD

Richard Todd (1952 – 2008) was an internationally known expert on the influences of genetics and environment on psychiatric illness in children. The award is given by the Awards Committee for oral presentation in the category of Childhood Psychiatric Disorders.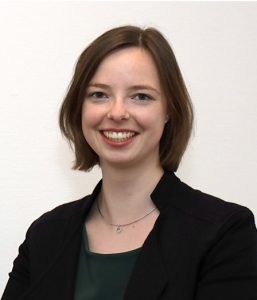 Marieke Klein, Ph.D.
Dr. Marieke Klein is a postdoctoral research fellow at the Department of Psychiatry at the University of California San Diego (UCSD). She received her BSc and MSc in Medical Biology and completed her PhD at the Radboud University of Nijmegen, The Netherlands. Her PhD research focused on the genetic causes of ADHD and the underlying neurobiology of this disorder.  After her PhD, she obtained a Rubicon Award of the Netherlands Organization for Scientific Research and moved to the US in early 2020 to join the group of Prof. Jonathan Sebat at UCSD. There, her research aims to contribute to the integration of information from rare and common genetic variation within and across psychiatric disorders.
---
HUGH GURLING AWARD
The Hugh Gurling Award is given to an investigator from a non-high income World Bank country, and who resides in such a country at the time of the meeting, for an oral or poster presentation at the WCPG. Finalists selected by the Awards Committee from submitted abstracts will be judged at the WCPG by selected members of the society. The Hugh Gurling Awardee will be announced at the Closing Remarks of the WCPG.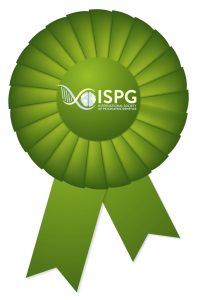 HUGH GURLING WINNER
Yu Chen, Central South University
Brain eQTL of East Asian, African American, and European Descent Explains Schizophrenia GWAS in Diverse Populations
HUGH GURLING FINALISTS
Radosveta Bozhilova, Molecular Medicine Center, Medical University of Sofia | Linkage Analysis Combined With Exome Sequencing Study of Extended Roma Families With Affective Disorder
Alfredo Cuellar-Barboza, UANL Universidad Autonoma de Nuevo Leon | Polygenic Prediction of Bipolar Disorder in a Latin American Sample
 Bharath Holla, National Institute of Mental Health and Neurosciences (NIMHANS), India | Gene-Environment Interaction and Brain Networks in the Pathophysiology of Externalizing Behaviors and Substance Use Risk
Natasha Kitchin, Stellenbosch University | The Gut Microbiota's Influence in the Development of Foetal Alcohol Spectrum Disorders
Julieann Knupp, Stellenbosch University | Predictive Utility of Polygenic Risk Scores in a South African Mixed-Ancestry, Previously Drug-Naïve, First-Episode Schizophrenia Cohort
Qiyang Li, Southern Medical University | Allele-Specific Methylation-Mediated Phenotypic Variations in Monozygotic Twins Discordant for Schizophrenia
Bhagyalakshmi Shankarappa, St. John's Medical College Hospital | Study of Genetic Polymorphism and DNA Methylation in Tumor Necrosis Factor - Alpha (TNF-A) and Transmembrane 6 Superfamily Member 2 (TM6SF2) in Alcohol Induced Liver Cirrhosis
Gabriela Xavier, Universidade Federal de São Paulo (UNIFESP) | Small RNA Expression Profile From Exosomes of First Episode Psychosis Patients