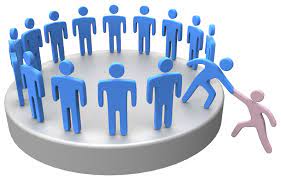 ISPG Membership Application
In 2022, a one year membership to ISPG was included in the Annual WCPG registration fees. If you attended the 2022 meeting in Florence, your membership was automatically paid through December 31, 2023. If you did not attend the WCPG meeting in Florence, you can join ISPG for an annual membership fee of $75.00 USD (the student membership fee is $50.00 USD).
All ISPG members will receive special discounted member rates to the 2023 WCPG meeting in Montreal, Canada.
Beginning January 1, 2024, all members will be required to renew their memberships regardless of WCPG attendance. Renewing your membership will give you access to the following benefits:
Member pricing for WCPG (a savings of up to $100)
Access to ALL recorded WCPG content
Access to the annual virtual Members' Meetup event
Membership in ISPG Interest Groups
Job postings
Membership is open to all professionals with interest in the field of psychiatric genetics. This includes but is not limited to: psychiatrists, psychologists, geneticists, professors, and scientists in areas pertinent to the discovery of the causes and treatment of psychiatric disorders.
Student membership is available for individuals who are either full-time graduate students, medical students, or in the first two years of a post-doctoral fellowship program in a field related to psychiatric genetics. Applicants are required to submit a letter from their immediate supervisor or professor verifying student status.
Degrees*

Press Ctrl/Cmd key and click on each to select multiple.
Password*:

Repeat Password*: