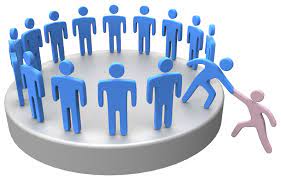 Welcome to the International Society of Psychiatric Genetics. The ISPG is a collaboration of physicians, researchers, geneticists, social workers, genetic counselors, students, or any professionals with interest in the field of psychiatric genetics. A one year membership to ISPG is included in the Annual WCPG registration fees. If you do not attend the WCPG, you can join ISPG for an annual membership fee of $75.00 USD, student membership fee is $50.00 USD. We hope that all members will actively participate in the Society by regularly attending the WCPG, submitting proposals for presentations and presenting posters, volunteering to serve on committees or task forces, and taking part in the election of Board Members and Officers.
Membership is open to professionals with interest in the field of psychiatric genetics. This includes but is not limited to: psychiatrists, psychologists, geneticists and scientists in areas pertinent to the discovery of the causes and treatment of psychiatric disorders.
Student membership is available for individuals who are either full-time graduate students, medical students, or in the first two years of a post-doctoral fellowship program in a field related to psychiatric genetics. Applicants are required to submit a letter from their immediate supervisor or professor verifying student status.
To become a member of ISPG, submit your application online. The application is available on the "Membership Application" page. For more information or questions about becoming an ISPG Member, contact the Executive Office by email: info@ispg.net or phone: (615) 647-5416.